Blog
On people,business,technology and economics.
Interview
---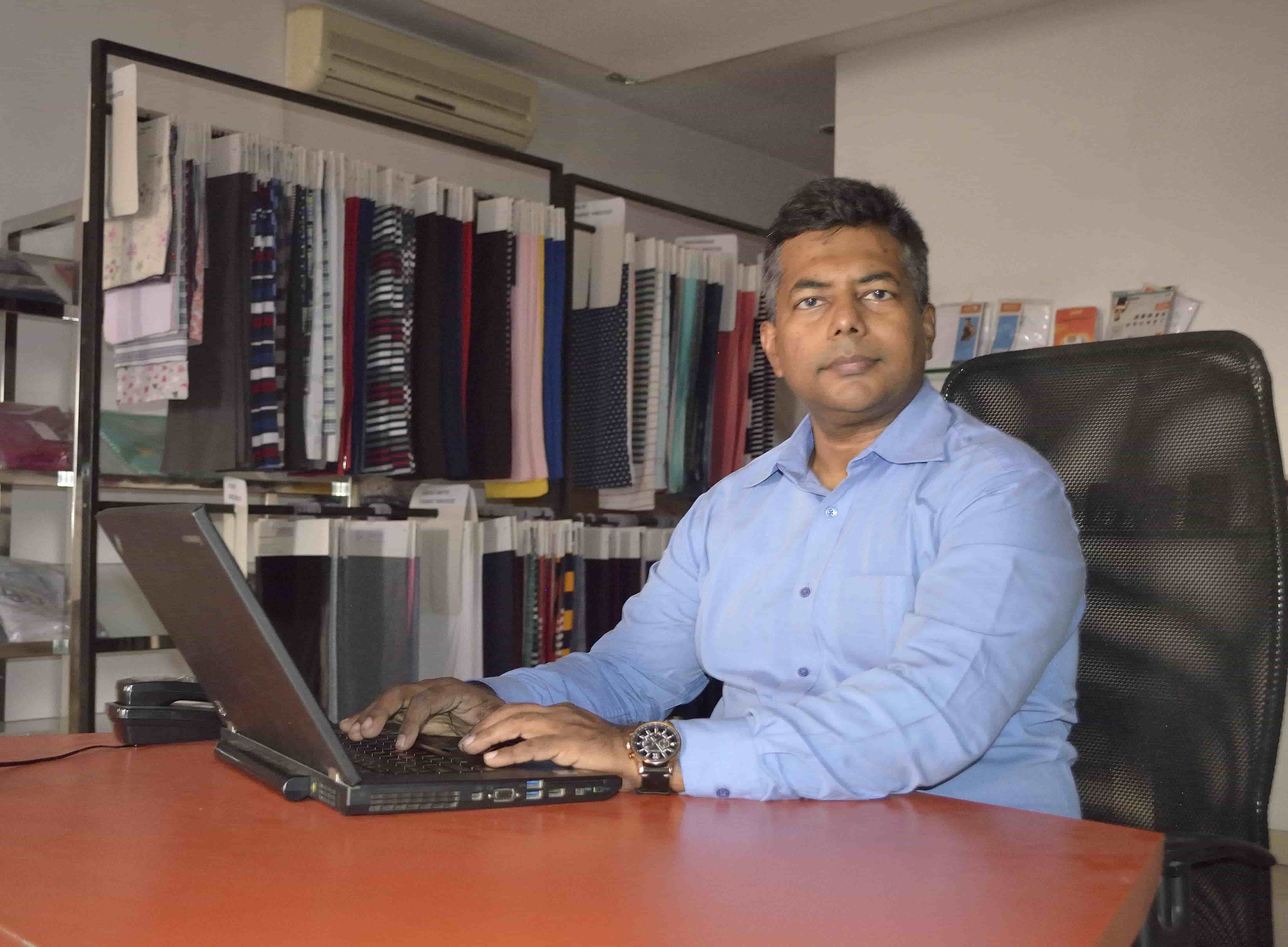 We caught up with Mr.Amit Prasad,CEO,PETEXX India Buying House, Tirupur, India recently.

In this freewheeling conversation with us he talks about his experience as an entrepreneur in the apparel sector, his days at NIFT and the opportunities in and for the apparel sector. PETEXX is a customer of REACH Technologies.
---
Could you please tell us a little about your early years? Where did you grow up,what were the influences,some of your fond memories of those years.
I spent my early years in Coimbatore. We are natives of Bihar, but my father had settled down in Coimbatore.He was working in Lakshmi Mills as the Plant Head of United Bleachers Limited the biggest Process House in Asia at that time.

Have very fond memories of my school – Mani Higher Secondary School. I was a prankster in my early schooling days but became studious as I graduated to higher classes.

All my teachers had a big influence on me, especially my tuition teacher Mr.Chandrasekar who introduced me the habit of reading books and that has been a long lasting influence on me.

Had wonderful friends and many of them were with me in college too and are very close to me even today.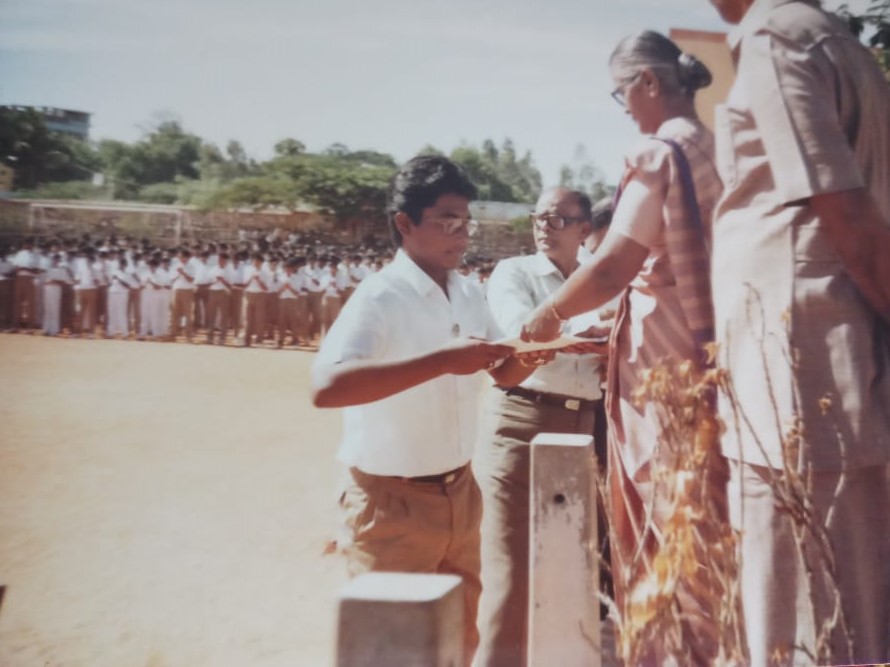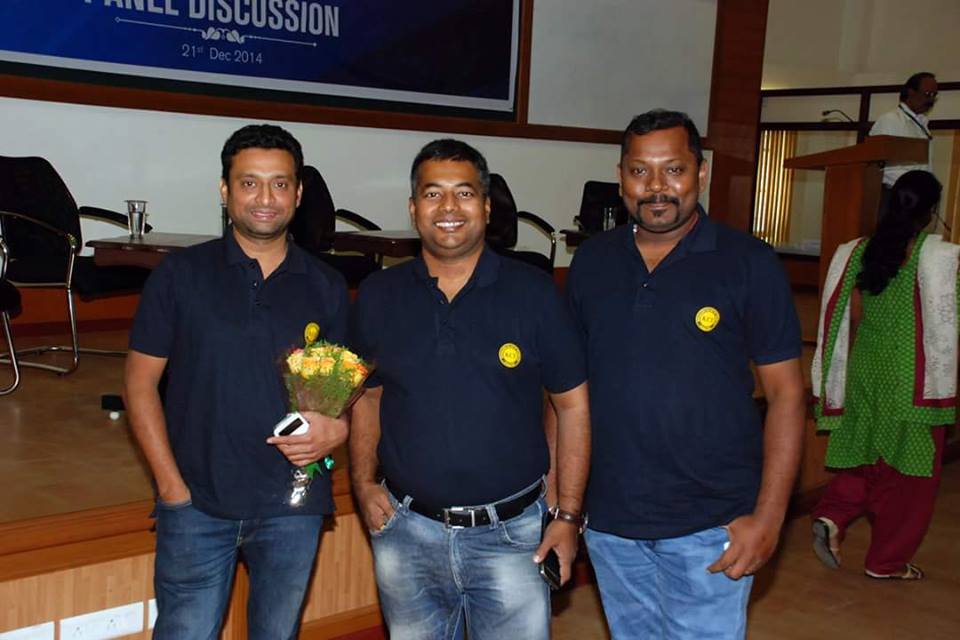 What education did you pursue after 12 th?
I wanted to be an Engineer and joined Kumaraguru College of Technology (KCT),Coimbatore where I did Mechanical Engineering.It is one of the top five Engineering Institutes in Coimbatore. The quality of education I had there was extra ordinary and the teachers who taught us were one of the best in their subjects.

The administration was very forward looking. I have been able to keep in touch with KCT going there for some guest lectures, interaction with faculty members and students whenever I have had free time.
How did you decide to pursue education at NIFT and choose a career in the apparel sector?
I was preparing for GRE,GMAT and CAT exams planning either to go abroad for higher studies or do an MBA in India. It was my father who suggested that I write the NIFT entrance exam as he wanted me to take up Textiles. He was one of the best Printing Technicians in the region and a pioneer who introduced Rotary Printing on knitted fabrics in Tirupur. My younger brother Sumit had always wanted to get into the fashion industry; so my father thought if I could also get into NIFT then we could together set up our own business later on in the Textile trade.

I got admissions in US Universities, a few management institutes and also at NIFT.

Finally decided to take up the PG course in Garment Manufacturing Technology at NIFT. Was attracted to the Apparel Sector as the export opportunities were tremendous and chances of becoming an Entrepreneur was very high.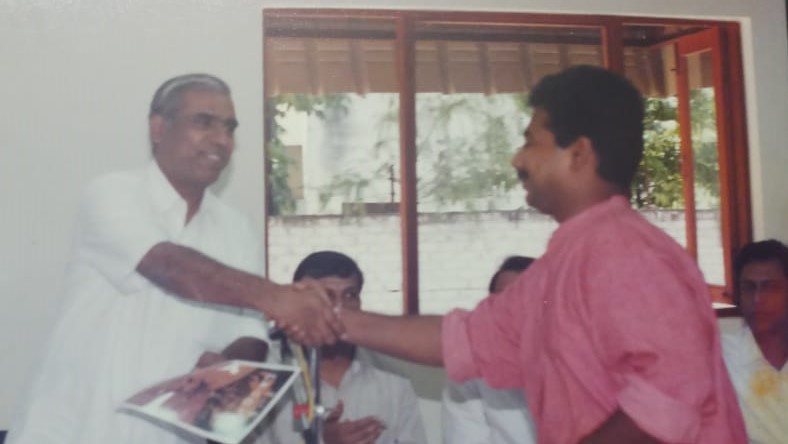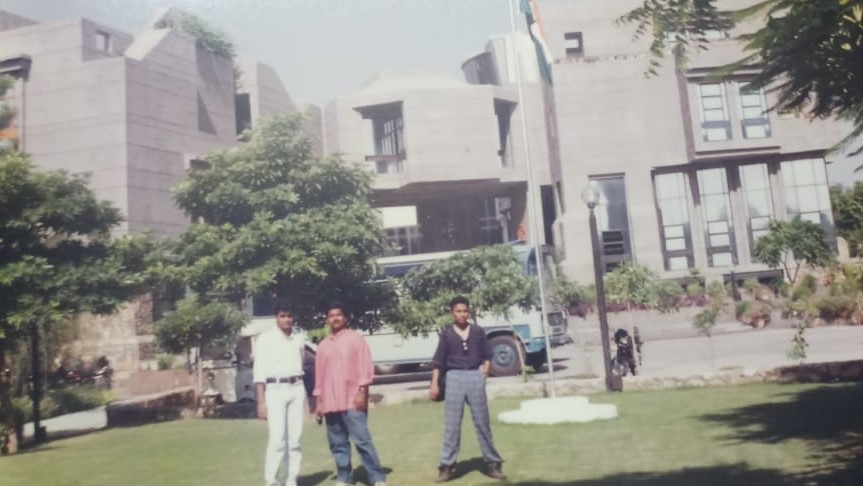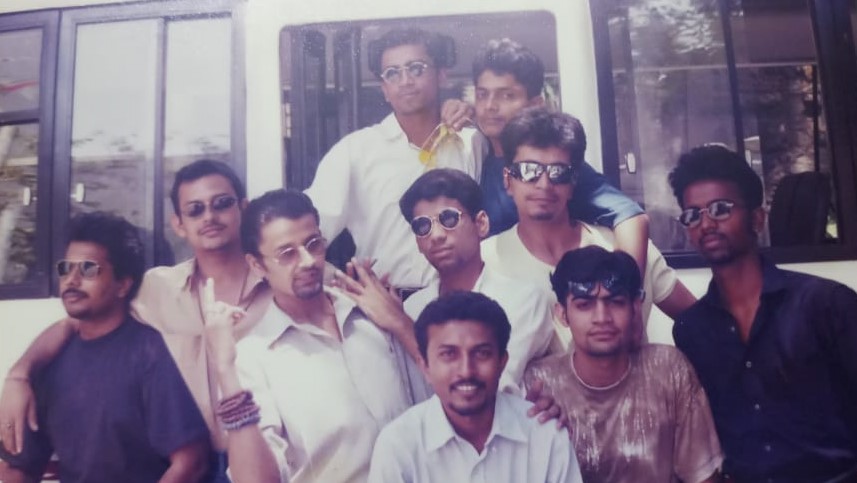 How was the NIFT experience? What are some of the enduring learnings you have had at NIFT ?
NIFT was one of the best phases of my life; I took to the course as a fish takes to water. The faculty were absolutely great who gave us lot of freedom to learn and explore.

NIFT had a well stocked library.I remember feeling a sense of wonder at the intricacies of apparel manufacturing when I first read 'Apparel Manufacturing Handbook' by Jacob Solinger.

There were also many visiting international faculty who taught us.I particularly remember the classes of Mr Alan Chandler, a UK based apparel consultant who was an expert on modern apparel manufacturing systems. I was fortunate to be one of the three students from GMT stream to get selected for a scholarship at Fashion Institute of Technology (FIT), New York . I did my summer Internship at FIT and it was a very enriching experience.
What would be your advice to current students of NIFT?
Be realistic in your expectations, work hard with sincerity. It takes a lot of hard work to become an expert in your field. It is our collective responsibility to grow this sector.

Learning is a lifelong process.

Education can be accessed in many ways. Education at a university or college is only one of the ways to access it.
Don't look down upon others who may not have had the privilege of formal education as you have had.

Be a team player. Teams amplify our capabilities. Leverage that.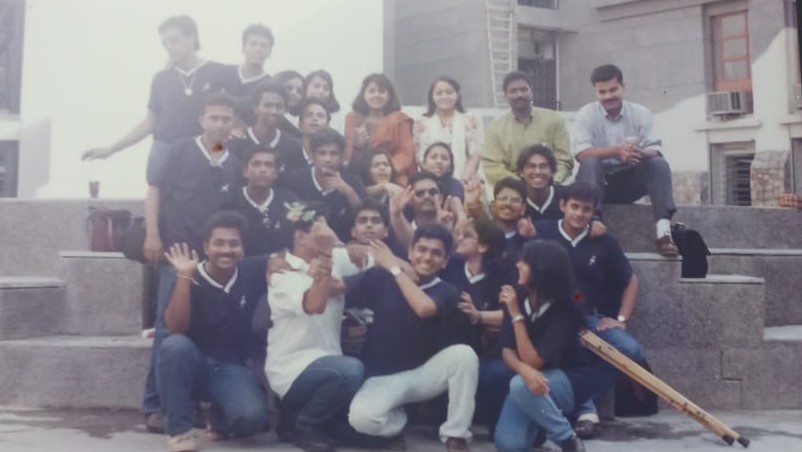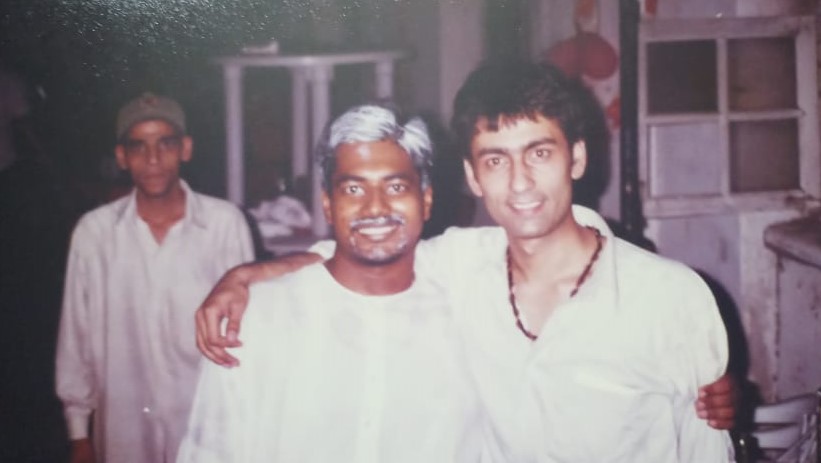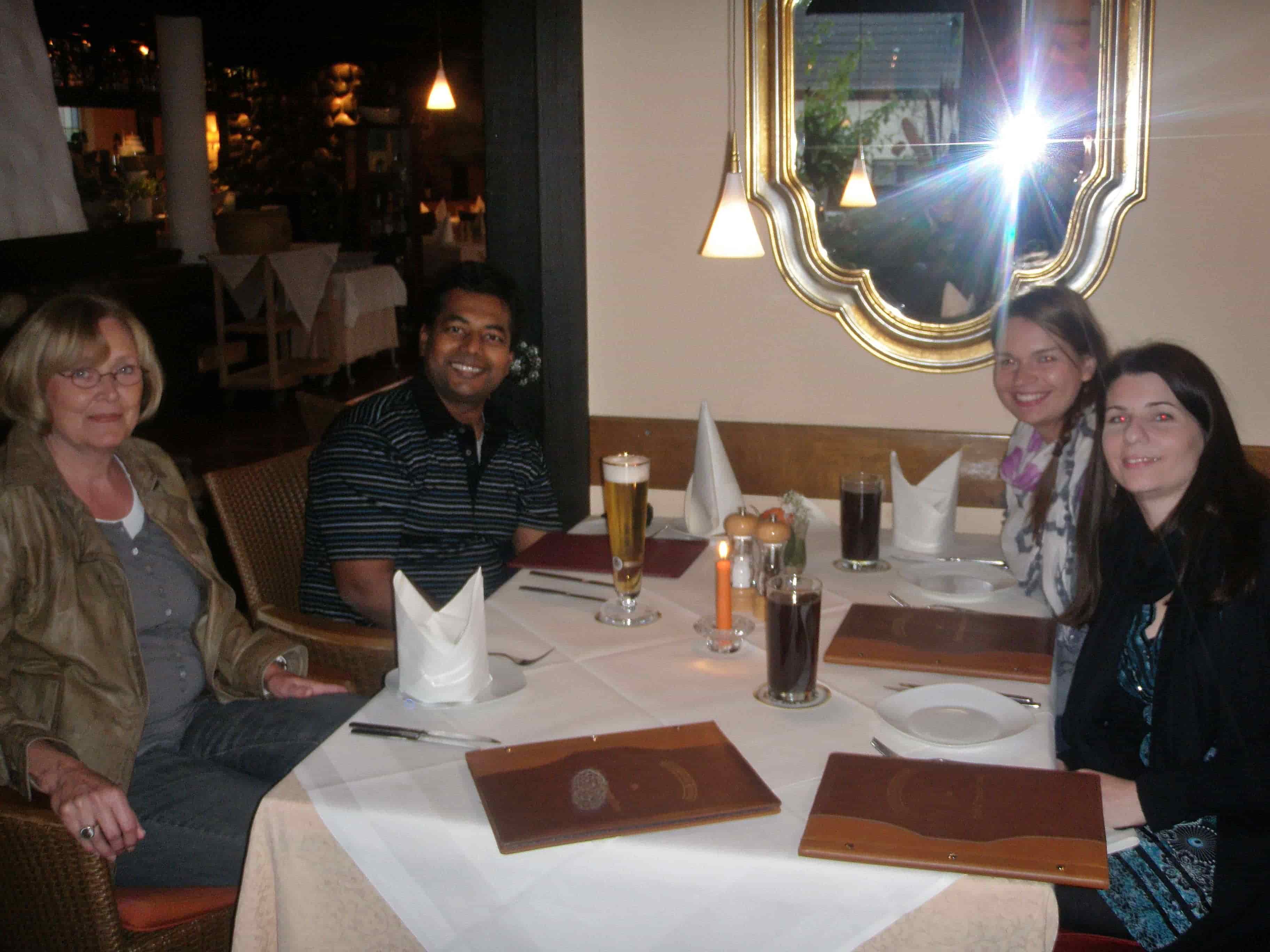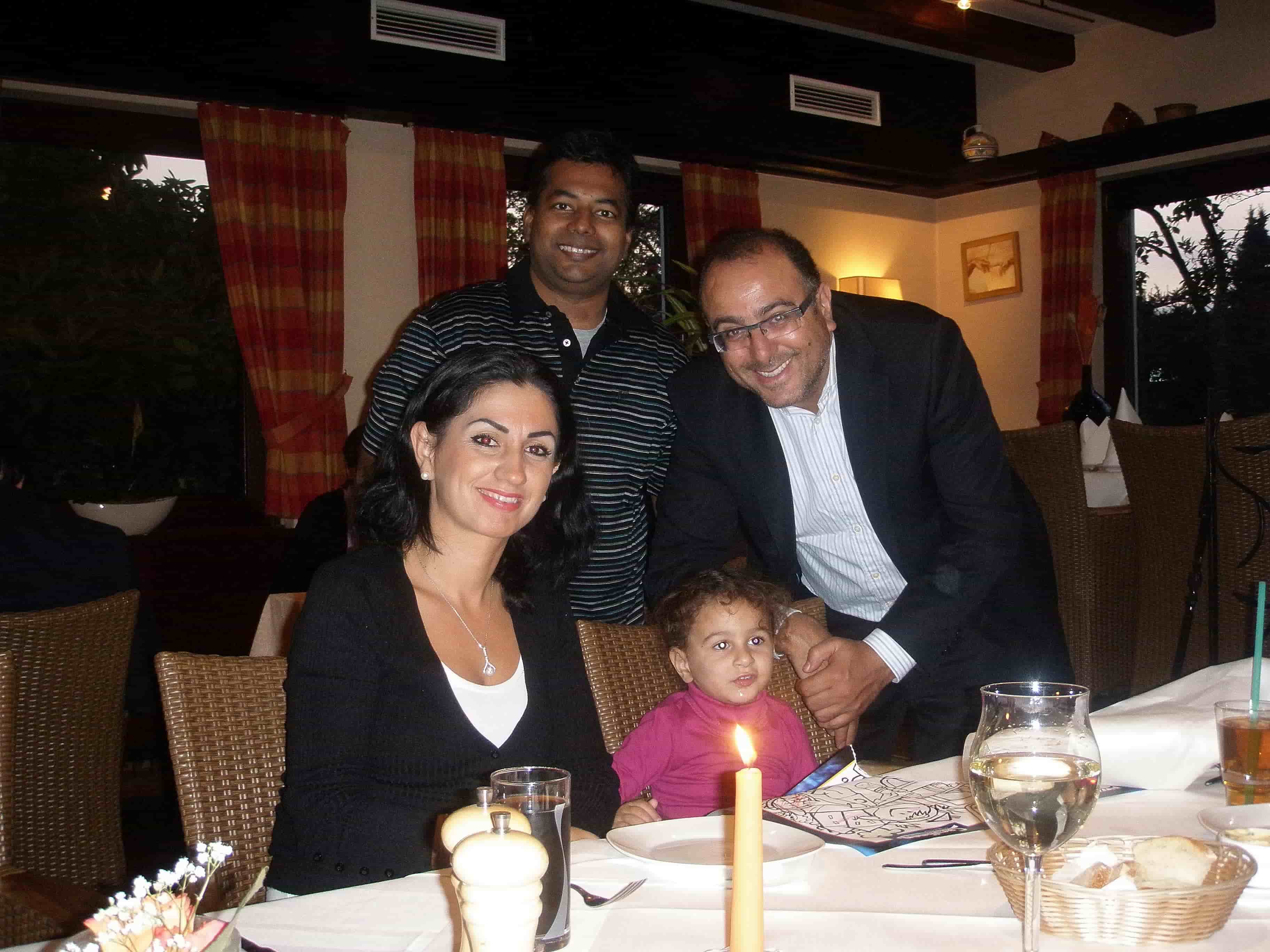 You worked in the apparel sector for some years before turning an entrepreneur? How did this come about?
I started my career with Kikomo International. Kikomo had set up a Best Engineered Product (BEP) laboratory. I was one of the members of the team they had recruited for BEP lab.

BEP lab was an idea ahead of its time; where in a customer would analyse the entire manufacturing cycle of a style before placing the order to CMT factories. Giving them total control on the product and the cost. Kikomo had the license of VF corporation to manufacture for them. After a year Kikomo and VF Corporation parted ways and the BEP lab was shut down and I moved on to Silvia Apparel based in Noida. Silvia had a state of the art manufacturing plant producing very high quality shirts for some of the best brands of the world. Brands like Arrow, Loius Phillipe, Polo Ralph Lauren e.t.c. I was heading one of their manufacturing sections. After this I moved on to Tirupur as my parents wanted me to come back to them.

I joined as General Manager of Prince Apparel Exports,Tiruppur and was running a Knits factory. One of my customers Mr Peter Krauss happy with my performance offered me the opportunity to set up a Buying Agency from scratch in Tirupur with the understanding that if I could run it well I could have a 50% stake in five years time. I started PETEXX India; taking the name of PETEX which was the parent company based in Germany . I set up this office as a one man show and slowly built it up today to be one of the reputed and reliable Buying Agencies in the Tirupur region.
Please tell us a little about PETEXX ?
PETEXX is a Buying Agency. As Supply Chain Management partners to apparel/fashion retailers and brands, we handle the entire supply chain of a product form design stage till delivery to the store. Our USP to be that we offer the complete package from design to delivery of products in their stores.

Over the last about 15 years PETEXX has developed deep expertise in product development,merchandising, quality assurance and logistics.

The fact that we are based in Tirupur is a huge advantage.In Tirupur we have the entire supply chain of for knitted apparel right here. From spinning mills, to dyeing factories, printing factories, embroidery units, sewing units, label and trim suppliers, carton box suppliers, packaging material suppliers all are here. Most are modern units with the latest machinery from around the world. The dyeing industry is 100% compliant with environmental norms.All dyeing factories are 100% effluent treated with 90% recyclable water in the plants.

We are also strengthening our design capabilities further.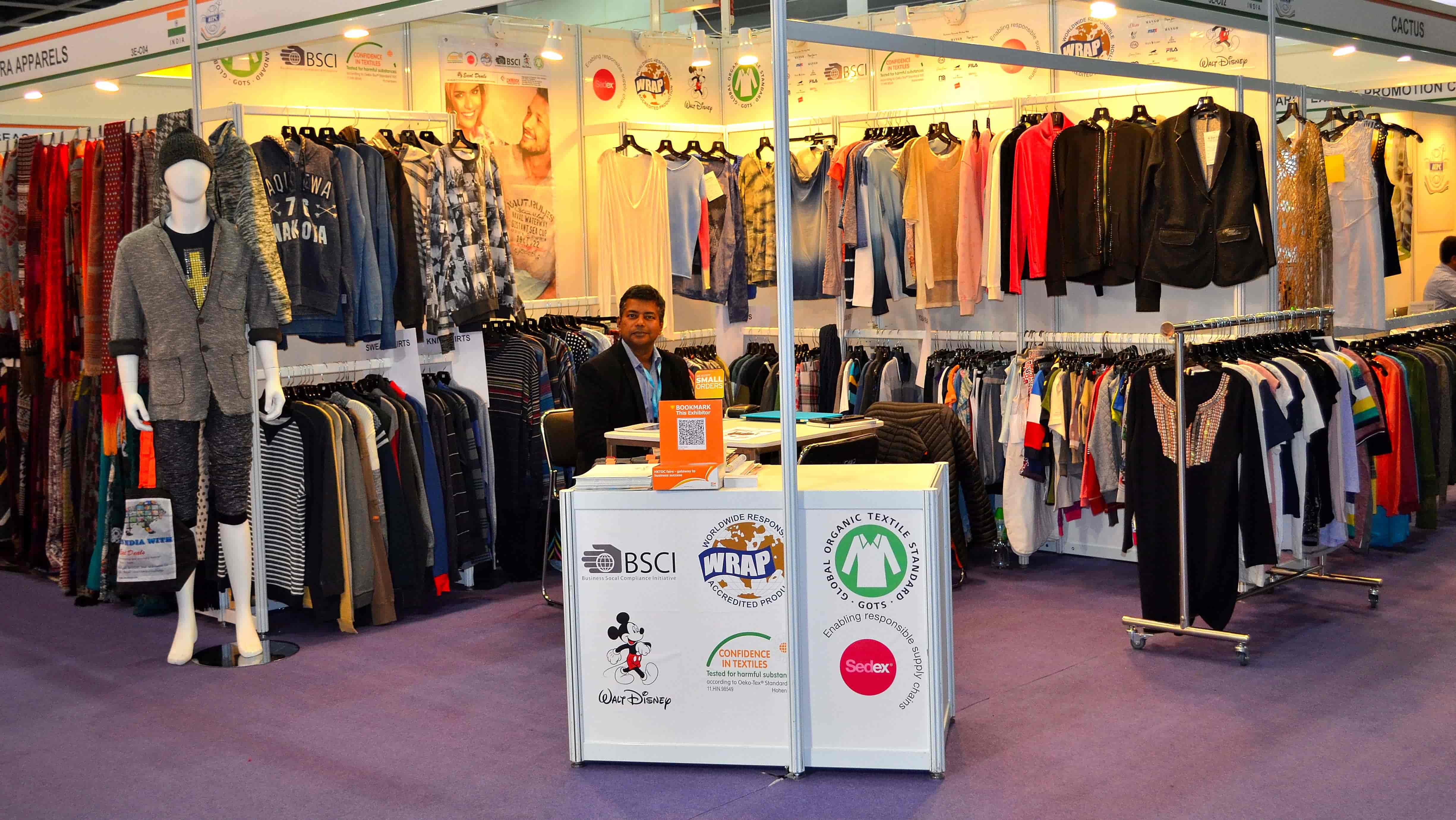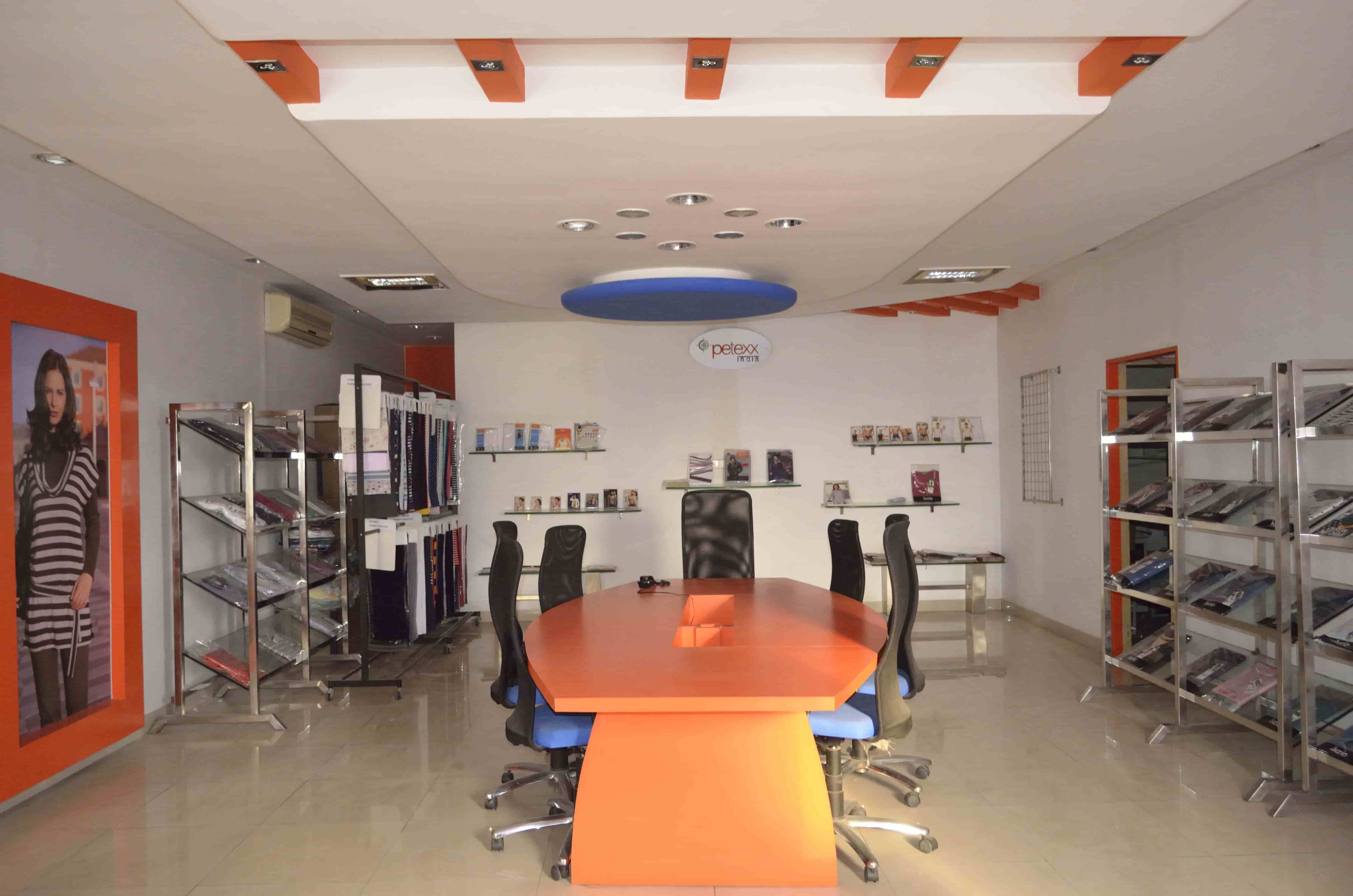 What are the opportunities and challenges in the Indian apparel sector as you see it?
Regarding opportunities, India has many, many advantages in the apparel sector. We have a large domestic market, a thousands of years long tradition in textiles with various regions having their own silhouettes and colours, a large workforce, a complete supply chain in cotton from fibre to the finished product etc. Globally, as apparel manufacturing moves out of China,India and other countries have the opportunity to cater to this demand. India can also diversify its exports to a much wider range of countries. During various trade fairs, we have seen increasingly larger number of enquiries from buyers from countries who have not historically sourced from India

At present we have a very strong Government at the Centre with a focused Textile Ministry doing their best to increase exports from India.They have also been very receptive to suggestions and requests from the industry

There are challenges too. India does not enjoy international trade tariff benefits many other countries do. We need to build capabilities to operate at scale. This will need well trained workforce and widespread adoption of IT. There are many small firms that are part of the supply chain and IT adoption will make the supply chain agile and responsive.
What have been some important learnings as an entrepreneur. What are some things that you know today you would have liked to tell your younger self.
As an entrepreneur, there have been many learnings.

Of course, learning is a continuous process and there are many things I would tell my young self.

Firstly, customer is central to the business. This looks elementary, but often we tend to forget this.

Secondly,excellence in execution combined with a good business model will help sustain the business

Thirdly, a good team and culture will help achieve 1 and 2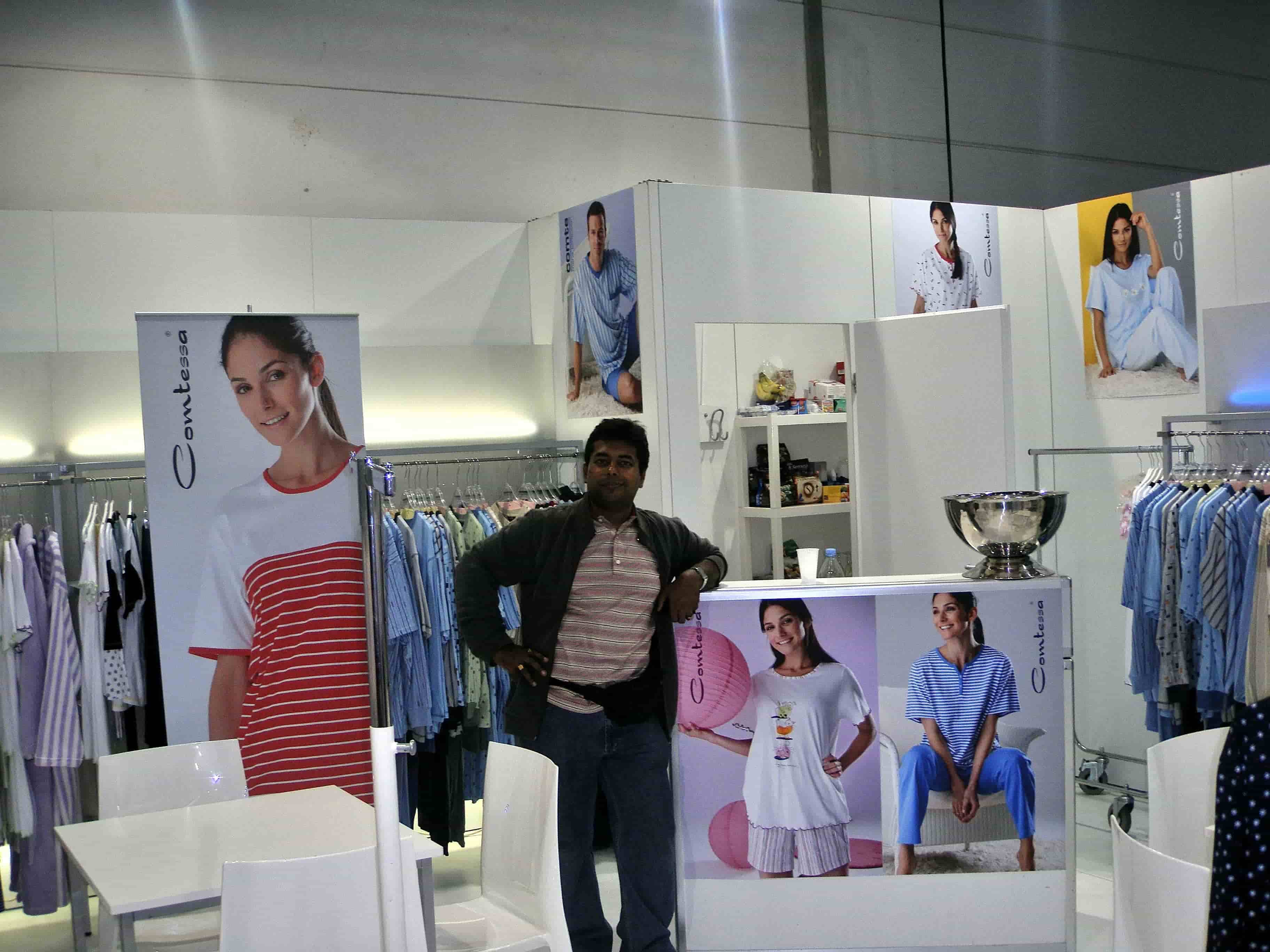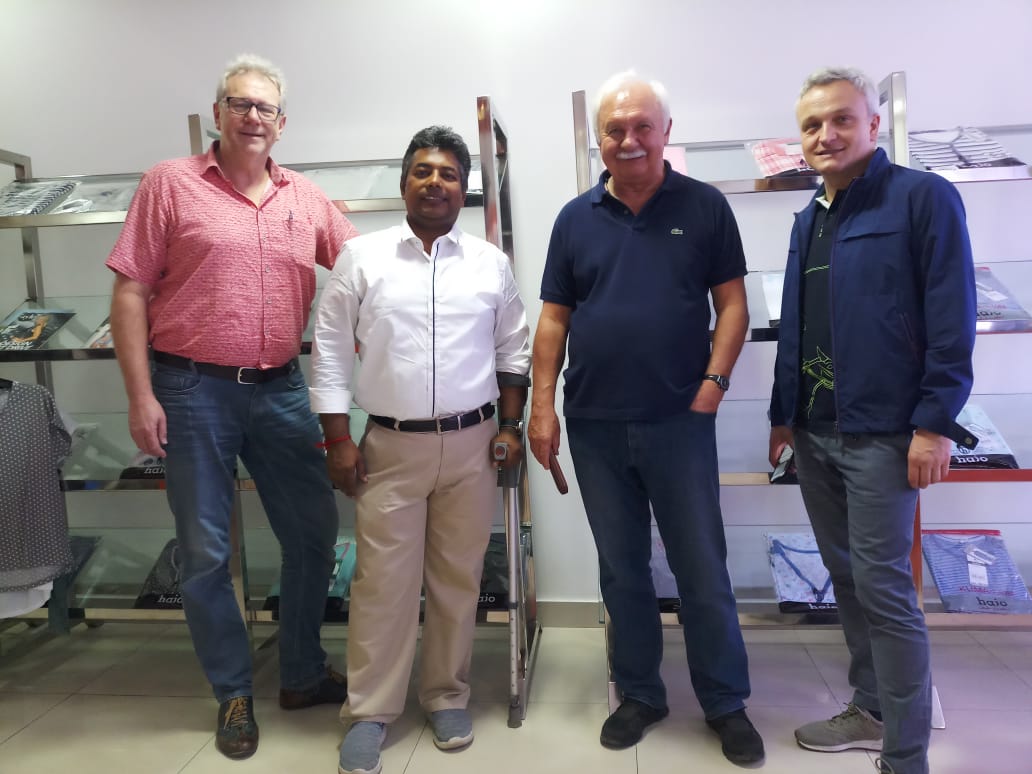 What does your typical work day or work week look like ?
A typical work days starts by 9.30 am; if it is a Monday then we work on all the weekly statuses of orders that we send to all our customers. We inform them about the current situation of their orders. Discuss about challenges, if any, and jointly find solutions. After that work on the emails received from Customers/ Suppliers.

As the day progresses then think on issues that might confront us in the future and try to take preemptive actions beforehand itself.

Have meetings with our fabric team with regard to the status of fabrics; issues on quality of fabric shrinkage; spirality, color fastness e.t.c. We also have a laboratory where we test all the fabrics. Inspect fabric reports. Have meetings with our Quality Head with regard to the inspections scheduled during the week. Plan to visit factories where production is on; also plan to visit inspections being carried out by our quality team.

Meet factory owners to discuss capacities; check new fabrics or styles in production in their factories. Keep abreast of market conditions.

During the lunch time make it a point to catch up on news, both general and also apparel related.

Saturdays are normally half working days.We focus on product development, filing,organizing the office etc. as the pressure of mails are not there.
We know you have a hectic schedule. But when you get some free time, what do you like to do.
I like to spend time with my family: mom, wife and kids as I hardly get to spend quality time with them during the regular work hours. Reading books, listening to old hindi songs are other luxuries I indulge in when I am free. I also love to sing when I am, in the company of my close friends.

Of late, I have taken to wildlife photography and trek to nearby hill stations as time permits.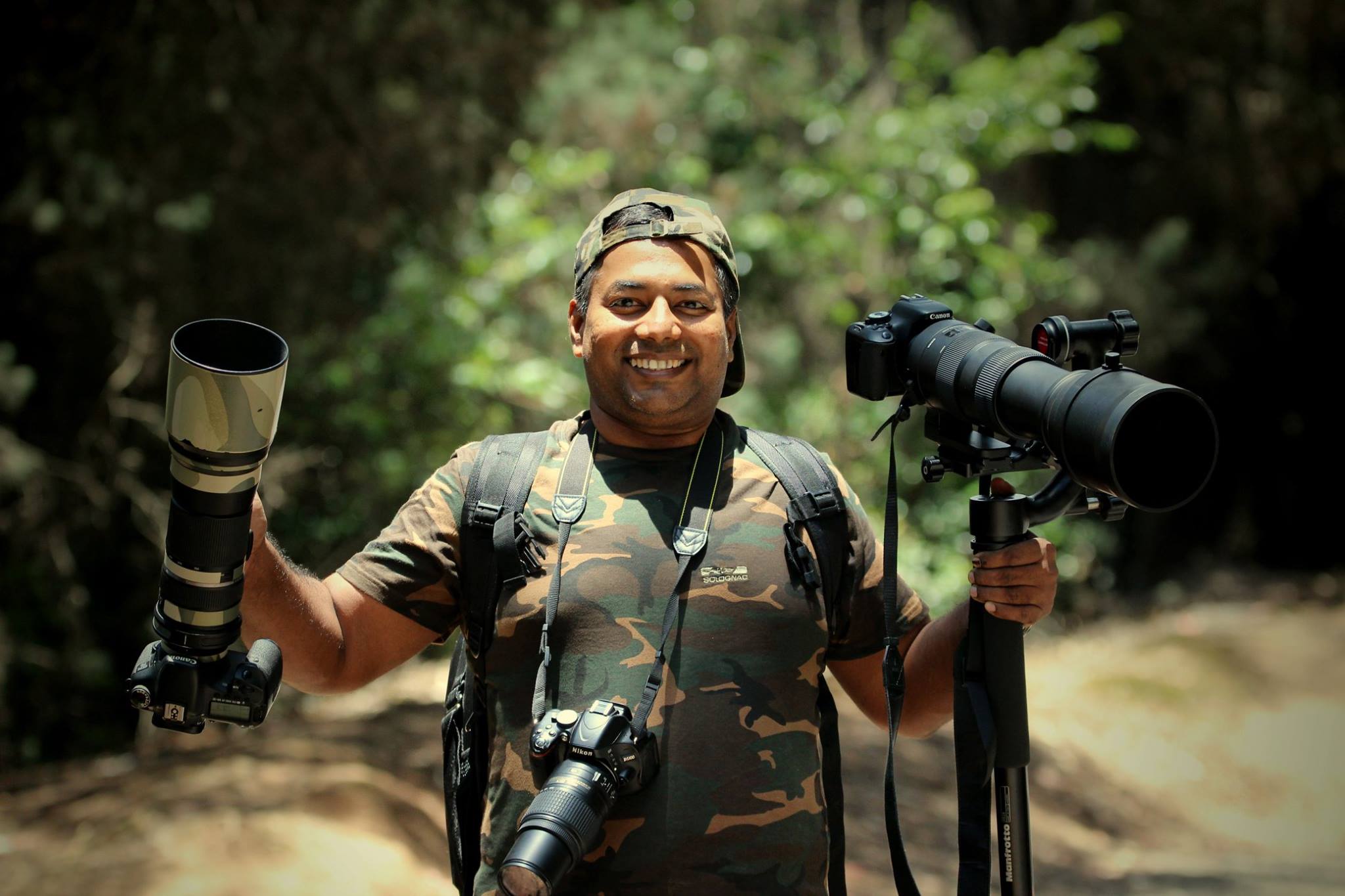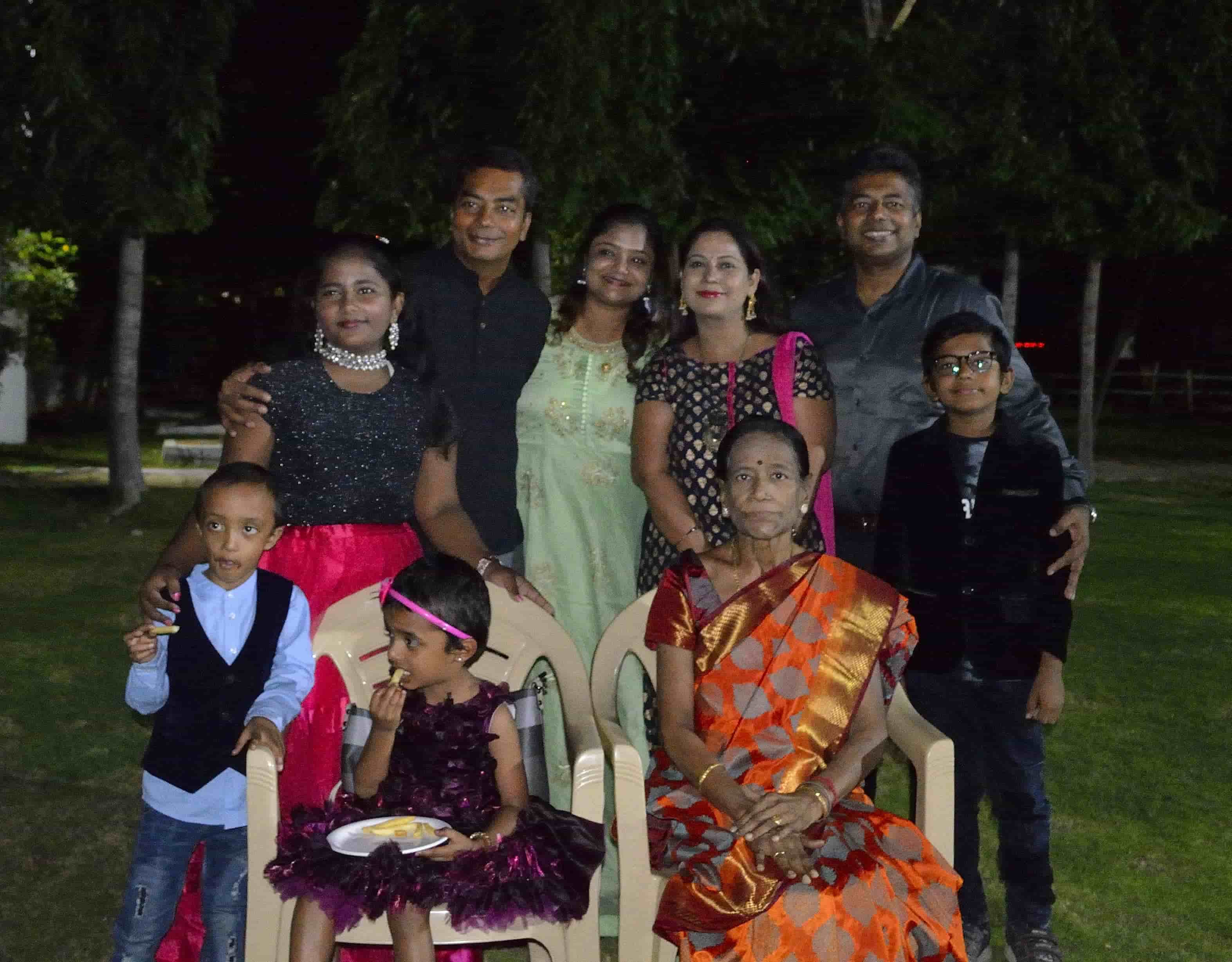 Please tell us a little more about your Family.
My Father late Shri.B.N Prasad is no more; my mother Smt. Sashi Prabha Prasad is around to guide and bless me.

I am happily married to Pratima for the past 18 years and we are blessed with two children. Sana who is 14 years old and Arnav who is 11 years old. Pratima is a home maker and has stood by me in all the good as well as the bad times. She has stood like a rock and has been a great support especially during the early stages of my career where working for 18 – 20 hours was the norm. I would leave home around 7 to 7-30 am and return by 11 - 11-30 pm ; and she would wait for me patiently. I would be working even on the weekends.

I have a younger brother Sumit who is also a Director at PETEXX and is a big support.