Blog
On people,business,technology and economics.
Interview
---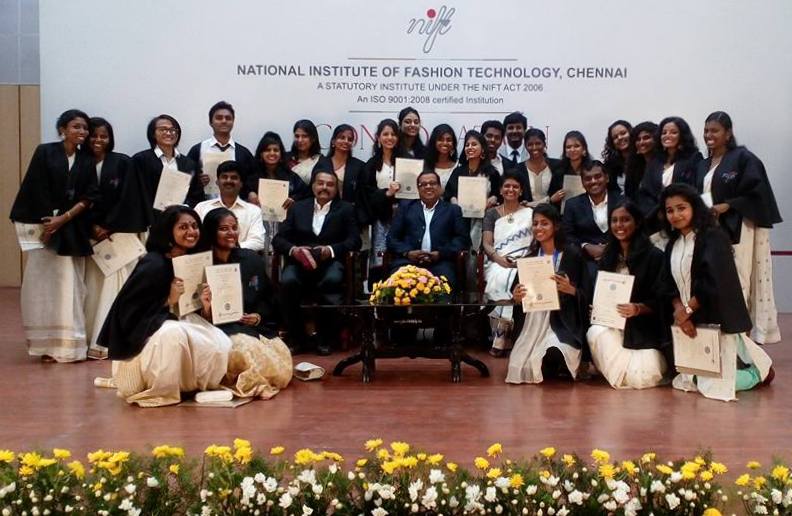 Prof.Dr.M.K.Gandhi, Director, Sardar Vallabhbhai Patel International School of Textile and Management(SVPISTM) and Professor,National Institute of Fashion Technology (NIFT) speaks to us about his over two decades career with NIFT and the new initiatives at SVPISTM.

Prof.Dr.M.K.Gandhi is a customer of REACH Technologies.
---
Please tell us about your early years. Where did you grow up, what were some of the early influences?
I was born in Tirunelveli District of Tamil Nadu in a family of 5 siblings. I did my schooling in different parts of the state like Nagarkovil, Madurai, Trichy and Chennai as my father was serving the Government of Tamil Nadu. My father was my source of inspiration and my mothers belief in me was a great driving force in my career. My brothers started computer education in Chennai in the year 1985 with HCL workhorse machines. Influenced by the technology, I completed Diploma in Computer Applications in the year 1985, when I was 15 years old.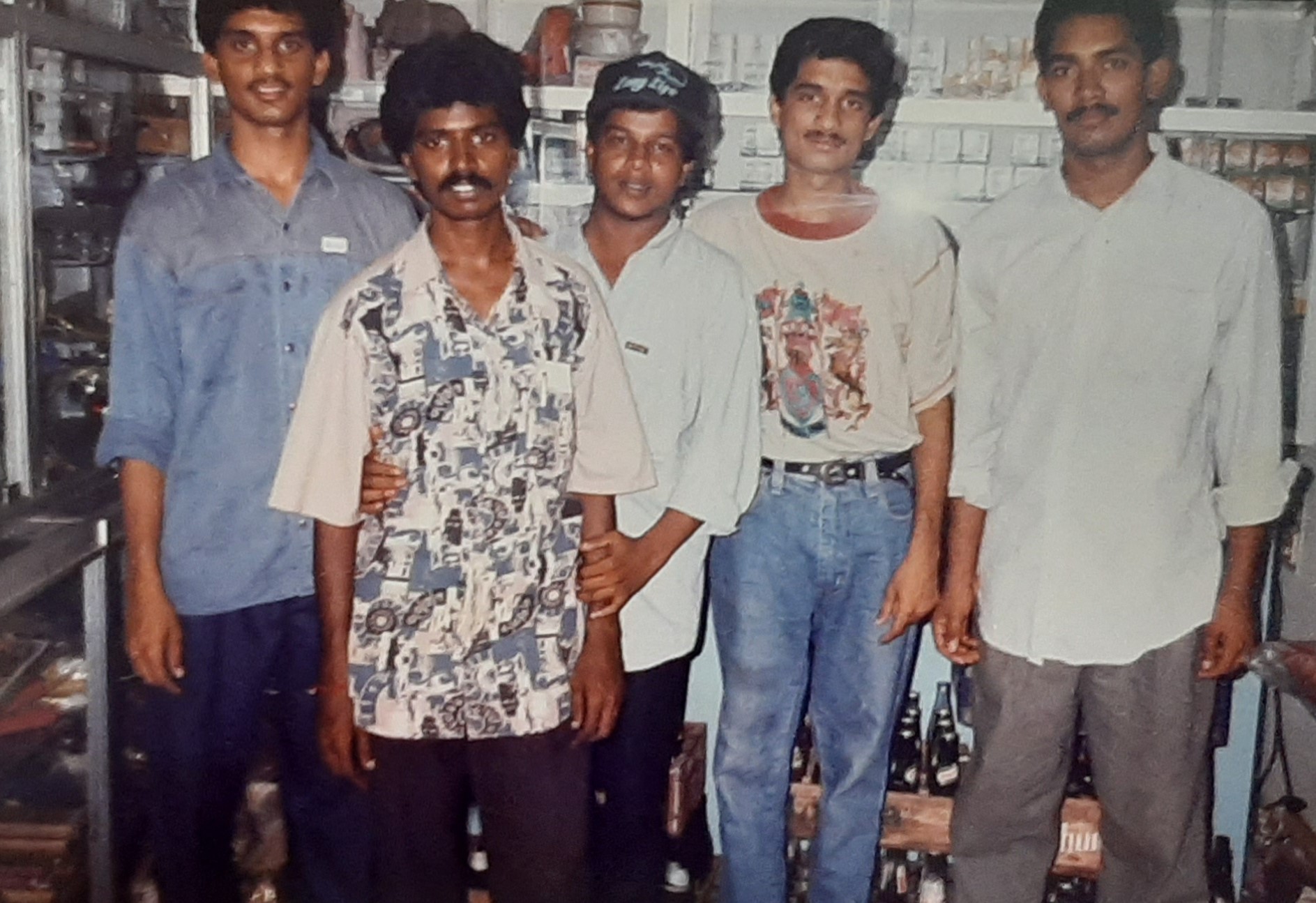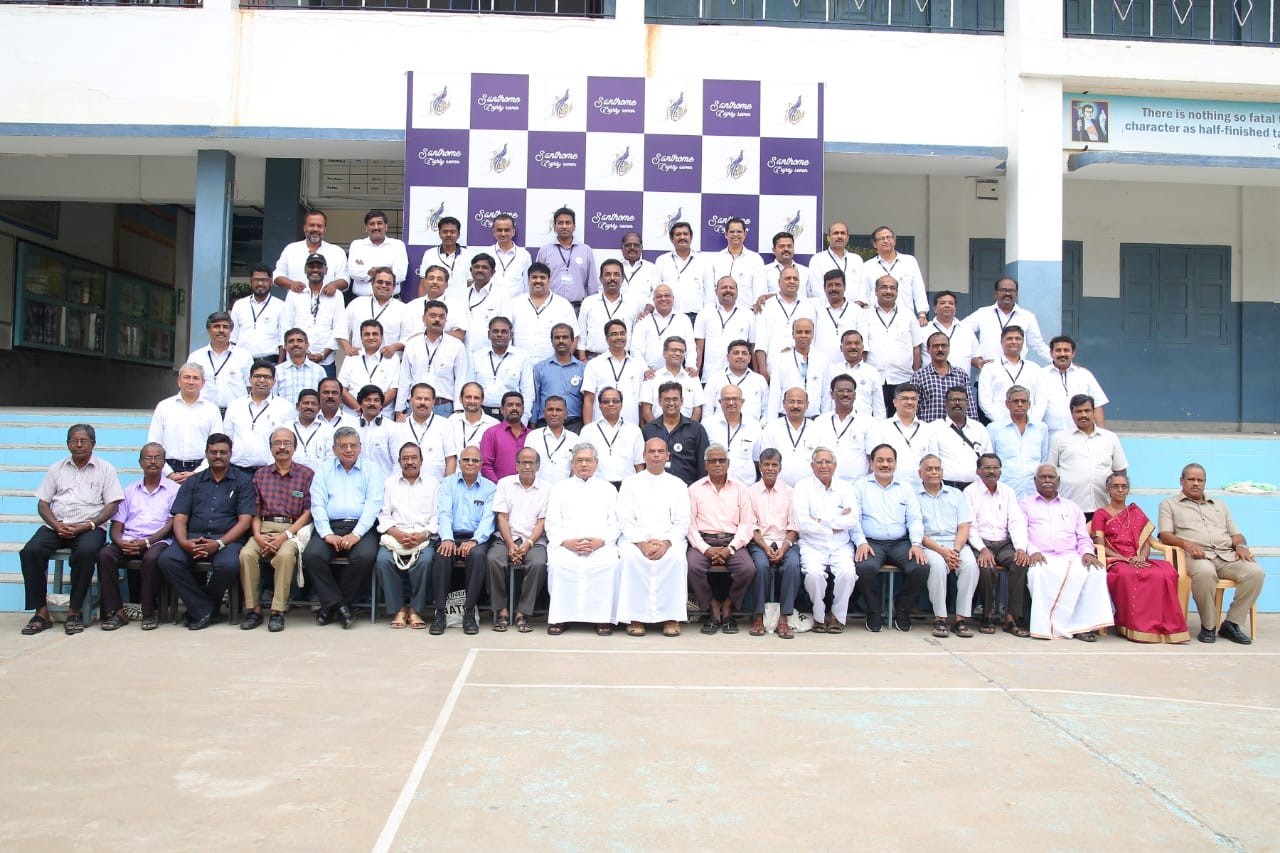 Where did you do your schooling? And what subjects did you study after the 12 th ? What are some of the interesting experiences you had in college.
I completed my higher education from Santhome Higher Secondary School, Chennai and completed my UG from Loyola College,Chennai. During college days I used to work part time. I started assisting my three brothers in the labs and conducting classes in the training division. I learned professionalism, time management and quality from my eldest brother Mr. Raja Chidambaram who is an Industrial Engineering Consultant. Learnt hard work and dedication from my second brother Mr. Perumal. My third brother Mr. Mohan taught me the art of programming from Cobol, to Dbase to Foxbase. I started my career as programmer immediately after my college days. The highlight of my programming career was an Inventory Control module developed for Perambalur Sugar Mills, a government sugar mill in 72 hours in Foxpro.

I learned Graphics and Animation from Prasad Studio,Chennai in 1993 and started working on 3D studio and Animator Pro. When Windows 95 was launched, I implemented the same in my brother's training division.
You joined NIFT more than 20 years back. How did this come about?
It was an accident, in hindsight, a very pleasant one. My brother had forced me to apply for the NIFT. I was selected and got posted in New Delhi in 1996. I was working with Director of NIFT developing IT infrastructure and introducing IT inputs in the curriculum. Textile CAD and Apparel CAD software were procured and included in the curriculum. In 1997 I was posted in Chennai and established Textile CAD and Apparel CAD Labs. I was the first faculty to join NIFT with Graphics and Animation skills and I applied in creating audiovisual presentations for Craft Clusters and Fashion Shows. I coordinated Fashion Shows for more than 15 years and worked with top choreographers of the country.

In 1997, I introduced Computer Aided Textile Design program for the first time at NIFT Chennai using Fashion Studio software. I also conducted several Continuing Education Programs (Part Time) in CAD / CAM applications for Apparel Industry. In the year 1999, I coordinated Fashion Design and Information Technology, a 4 year Integrated Program with IGNOU. Carried out several projects and consultancy for NIFT Chennai and Bangalore in the areas of Saree Design, Diagnostic Study and Skill Development Programs. In order to take state of art technology to grass root level to the weavers community, I closely worked in association with Directorate of Handlooms and conducted several skill up gradation programs for the weavers community across the state. I also worked with Karnataka Khadi Village Industries Board and conducted skill up gradation programs for value addition and product diversification. Worked with Karnataka Silk Industries Corporation and designed 100 sarees for 4 new ranges and product diversification in 2007. Worked with Directorate of Handlooms Tamil Nadu and provided 1500 plus designs in various projects.

I also played the role of Chairperson of Foundation Program Design and Technology between 2009 and 2013. As Chairperson, I headed the team that developed a new curriculum and rolled out in the year 2011.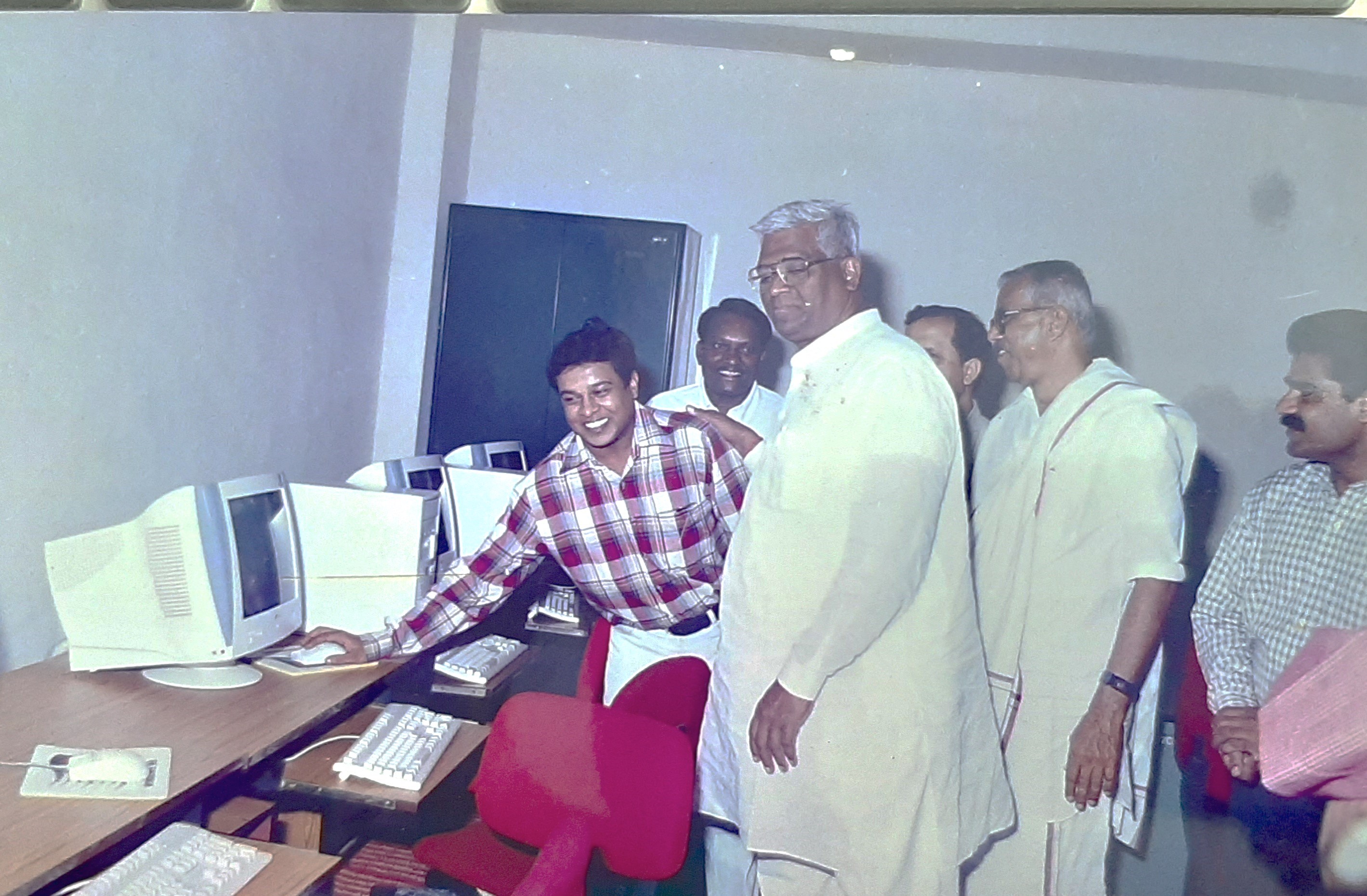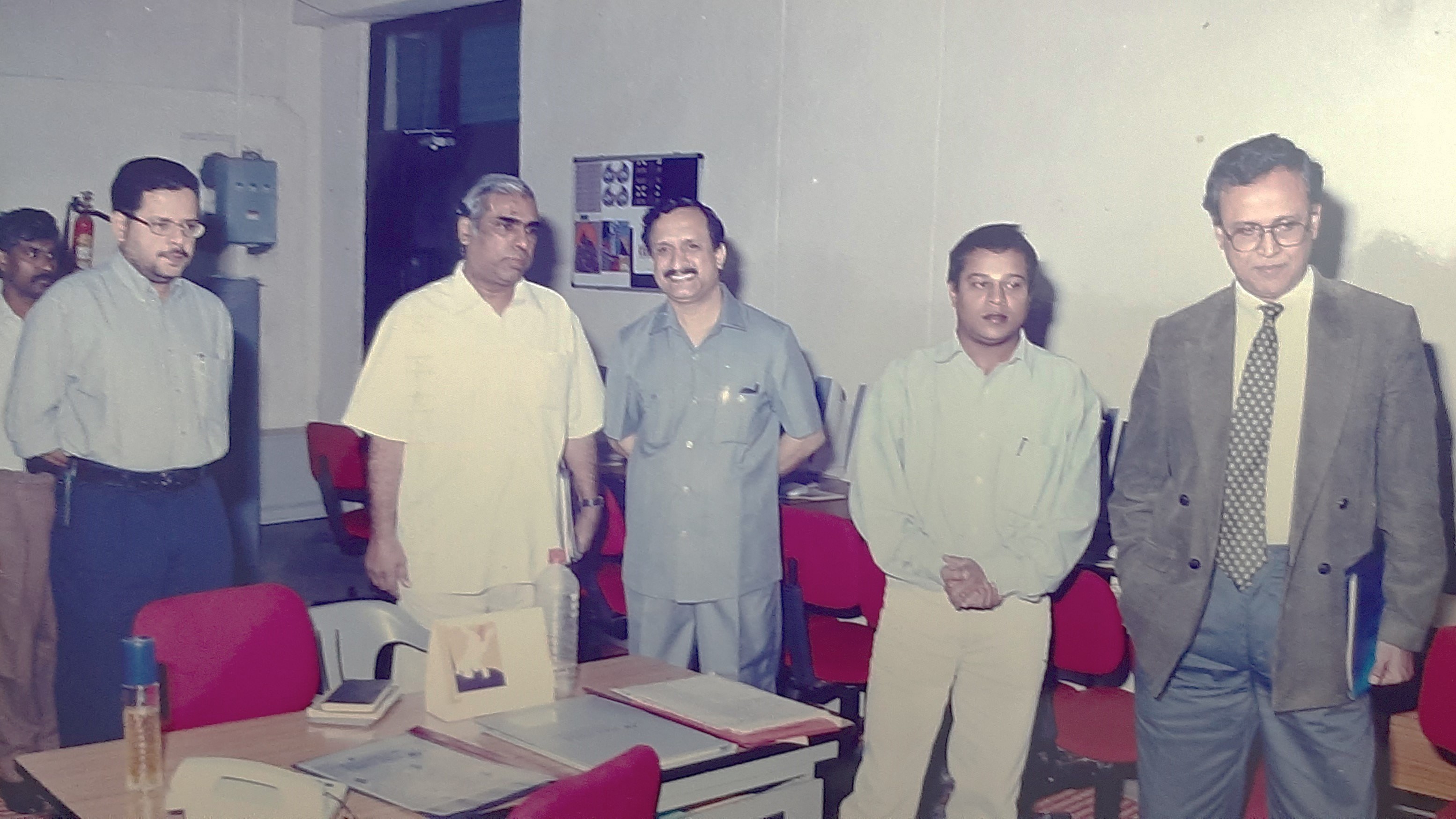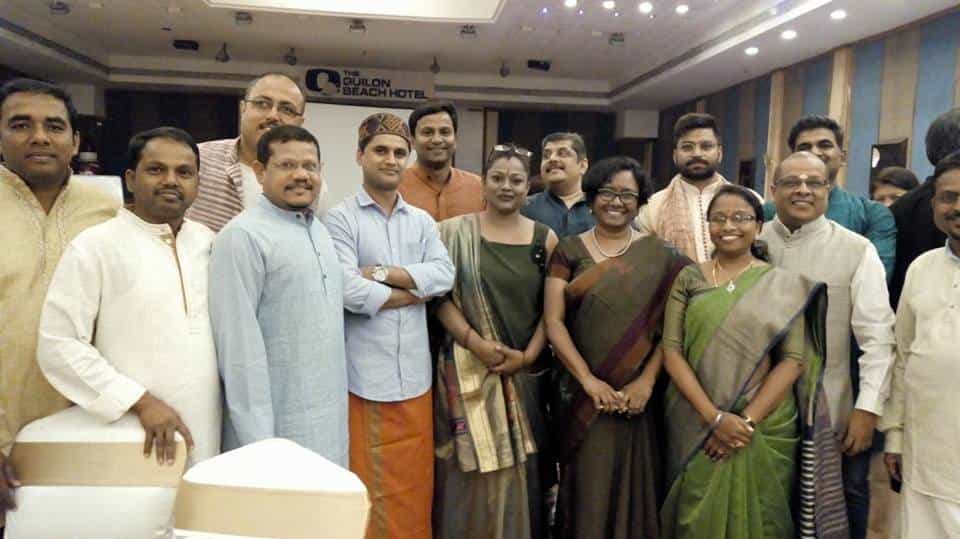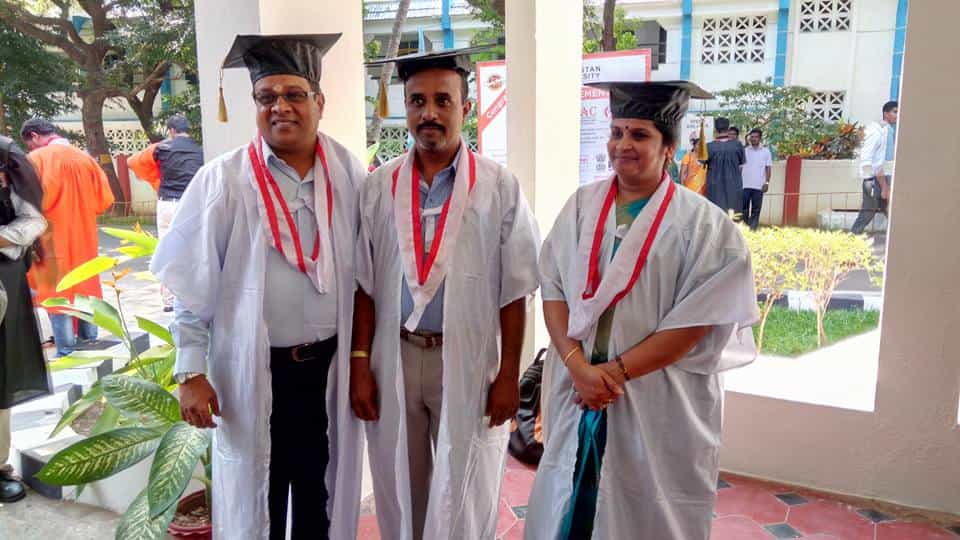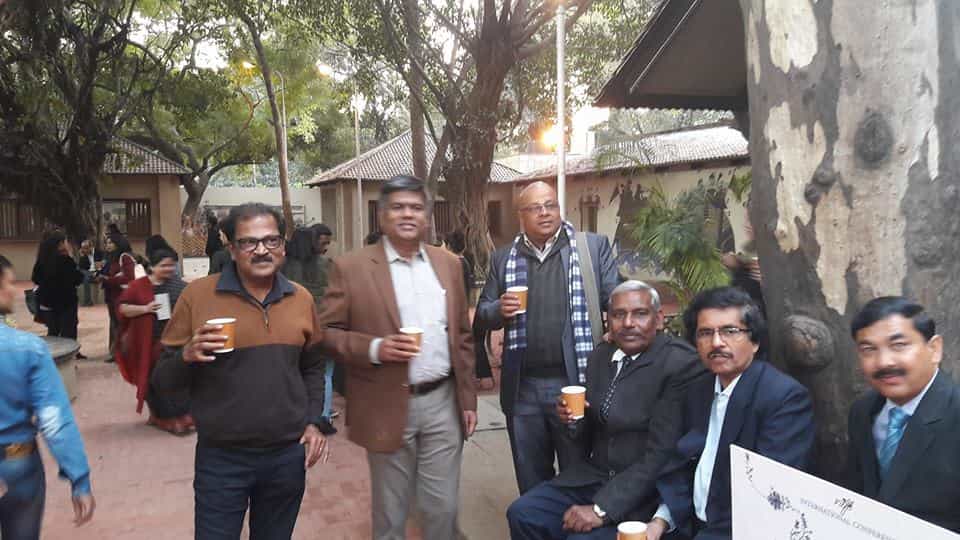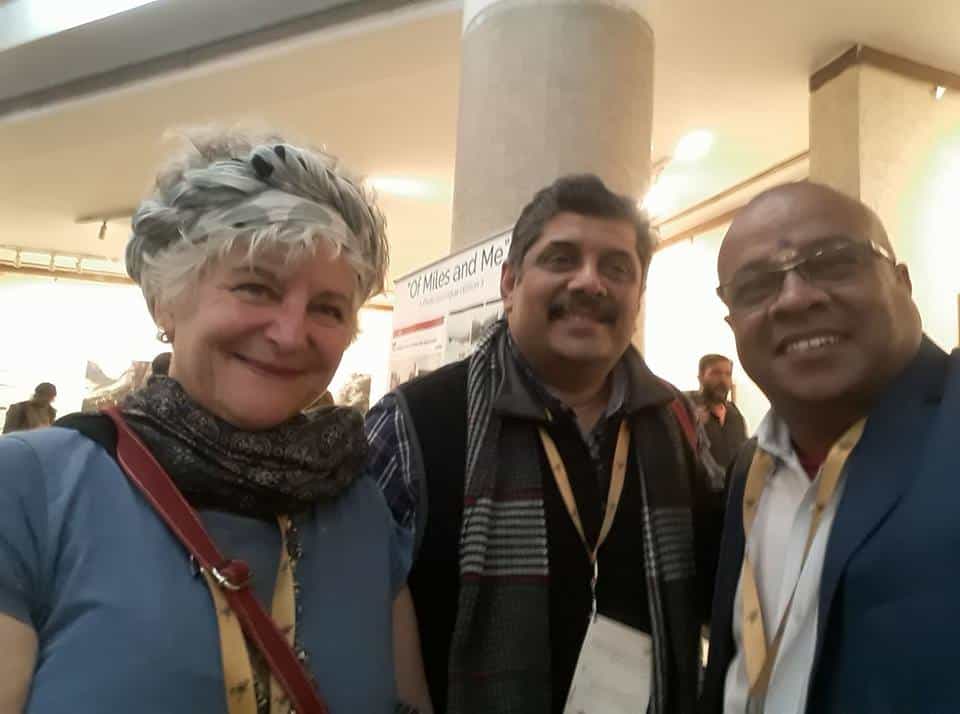 You have seen NIFT evolve over the last 2 decades. Please tell us some of your personal experiences related to these changes at NIFT
I completed my research on 'IT Strategic framework for Sustainable ERP Implementation in the Apparel Industry' . In order to share my research experience on sustainable model ERP I developed the software 'Campus Management Solution'(CMS) for NIFT. Since 2013, I have been working with automation of processes of NIFT and developed a homegrown ERP software. CMS is a cloud-based solution takes care of entire student lifecycle management, with various features to cater to Placement, Research, International Exchange, Diploma programs, Online Fee Payment, Hostel Management, Fixed Asset Management, Alumni, Students App, Mobile App etc. In 2018, developed a new version of CMS to implement Curriculum 2018 with features like Major Subject, Deepening Specialization, Inter Disciplinary Minors, Floating, General Elective Mandatory and Optionals. A Dynamic Curriculum for students to choose their career pathways and specialize in areas of interest. Software keeps track of the progress of the candidate and ensures smooth delivery of curriculum. This is the most challenging task I have carried out in my entire career spread over 30 years. ᐧ
You are also the Director of Sardar Vallabhbhai Patel International School of Textile and Management (SVPISTM). What are some of the new initiatives at SVPISTM?
The first imitative taken was to create more visibility of the institute among the local people. More activities are planned to increase footfall in the campus. As part of Go Green initiatives, students planted 150 saplings and the saplings were named after them to ensure that each one maintains their own tree. Yuva, an NGO from Coimbatore, was roped in for social responsibility and the students participated in the marathon of Individual Social Responsibility. As part of war against single use plastic, students and faculty members of SVPISTM, along with YUVA foundation, created a world record by making a jute bag measuring 20 Meters by 10 Meters in just 5 hours. This bag was stitched by 9 visually challenged people trained by YUVA assisted by transgenders and students of SVPISTM under the planning and supervision of faculty members of SVPISTM. This record has been sent to Guinness Books of World Records for recognizing the feat. ᐧ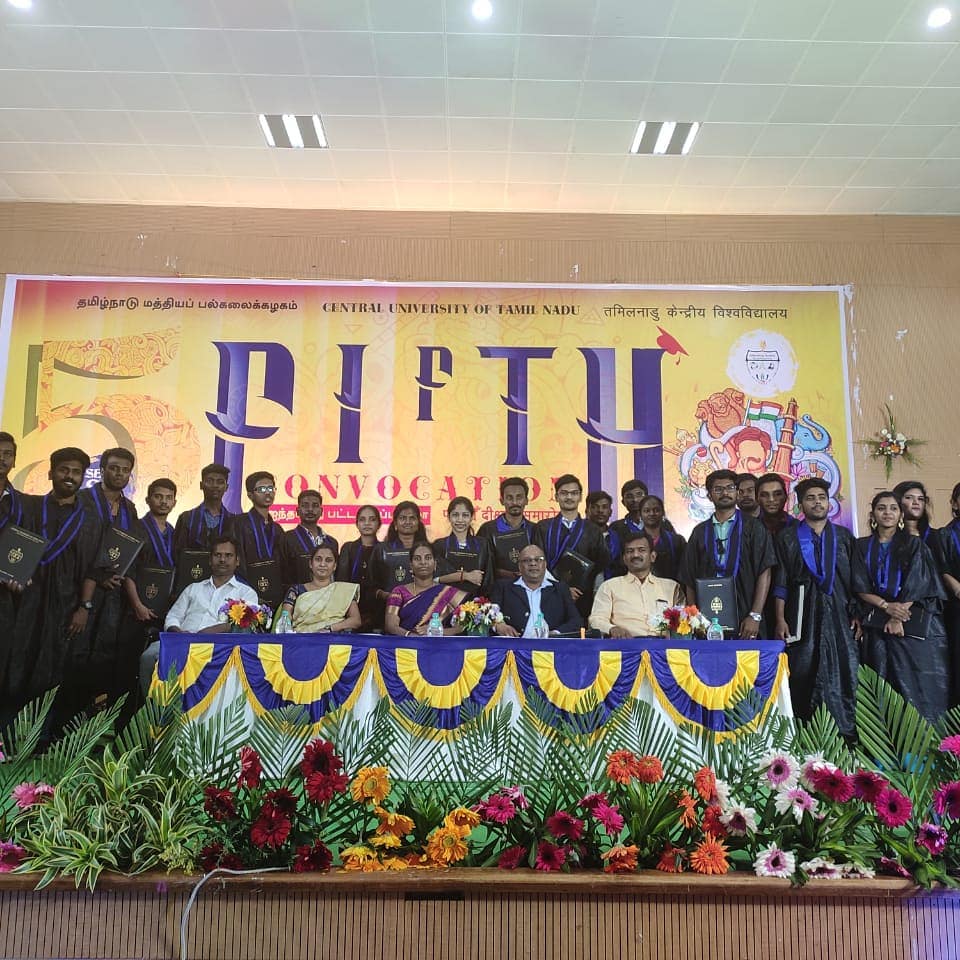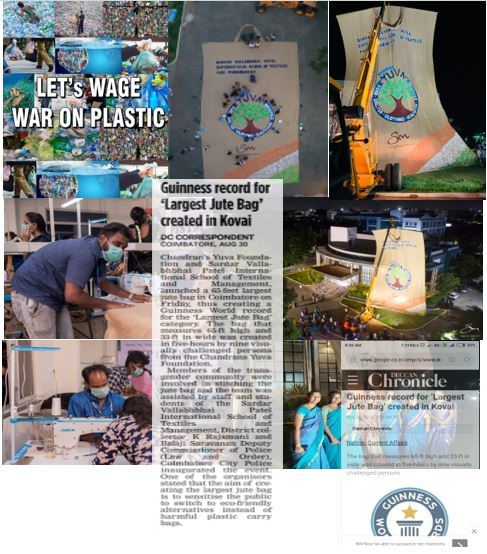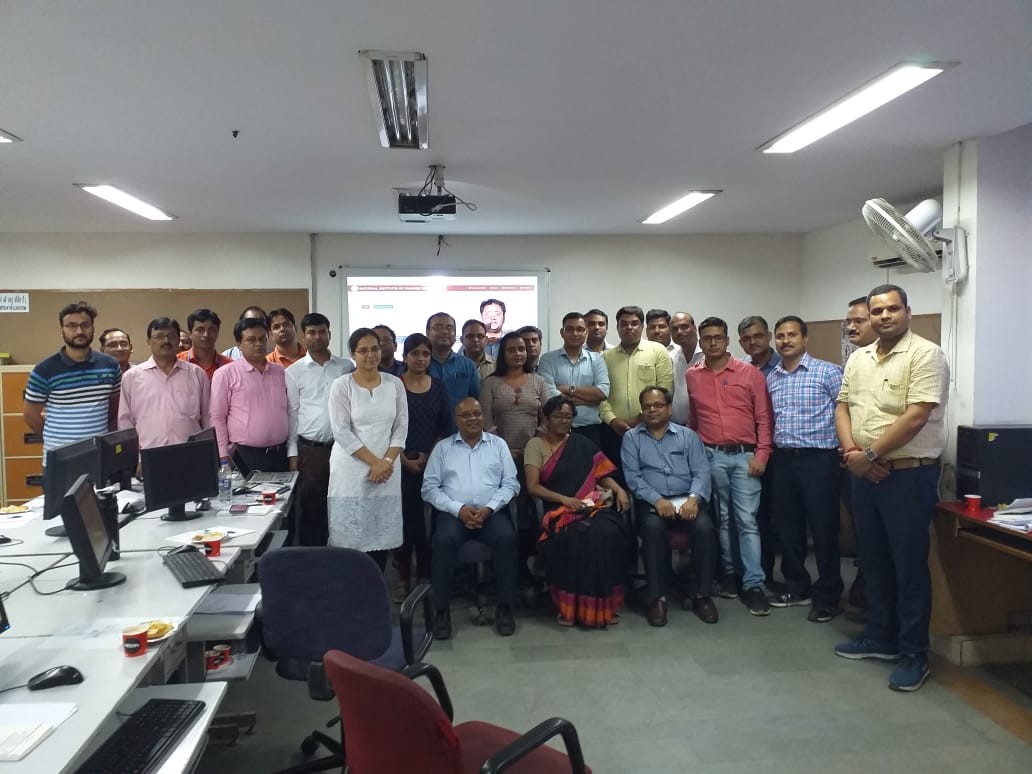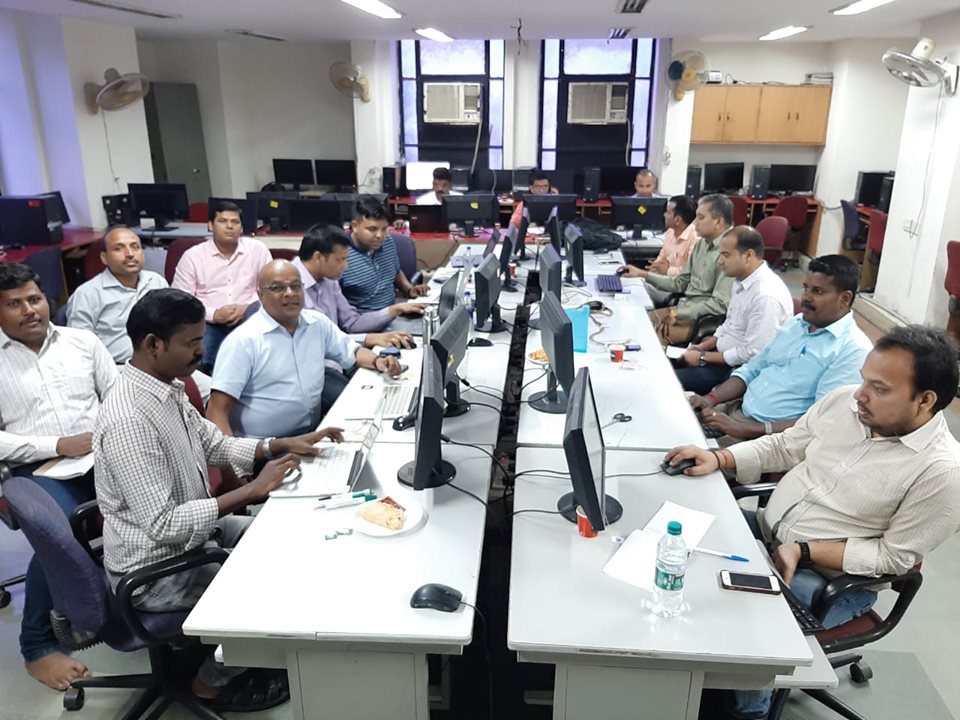 What are some of the toughest challenges that you have faced in your career and how did you overcome these.
Implementing the automation software in a 30-year-old organization was one of the biggest challenges encountered in my career. As Head ERP, I led a team of developers and came out with Campus Management Solution software to automate academic processes of NIFT and successfully implemented this since 2013. During the implementation stage faced several challenges including tough resistance, change management challenges and successfully overcame the challenges to ensure complete acceptance from end users. I would like to thank Mr.Prem Gera,IAS who had all the faith in me and gave me a free hand to develop the software,supported and guided me.

Toughest challenge came in 2018 when NIFT rolled out a dynamic curriculum for the students to choose their career pathways. I developed a module for implementing a dynamic curriculum in which students could choose various types of streams offered in a short span of 3 months. This module was successfully implemented and I was able to play a significant role in successful implementation of new curriculum. I would like to thank Smt.Sarada Muralidharan,IAS former Director General NIFT, Dean Ms.Sharmila Dua and all my friends at NIFT for their support in implementation of the software. ᐧ
What advice would you give young professionals joining the apparel industry today in India?
Life is challenging and success does not come overnight. Never give up if you fail, use the failure as experience and move on. Play around with your strengths and do not hesitate to move out of your comfort zone. Work smart and continue to work even if you do not get recognition for the effort you have put in. The experience you gain will help you achieve more later.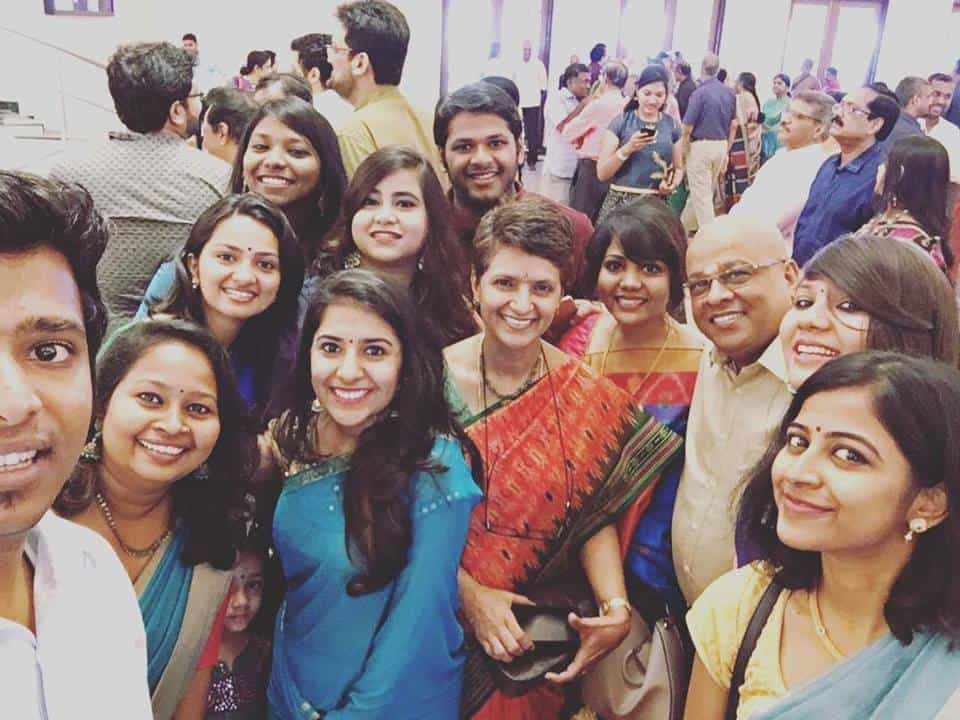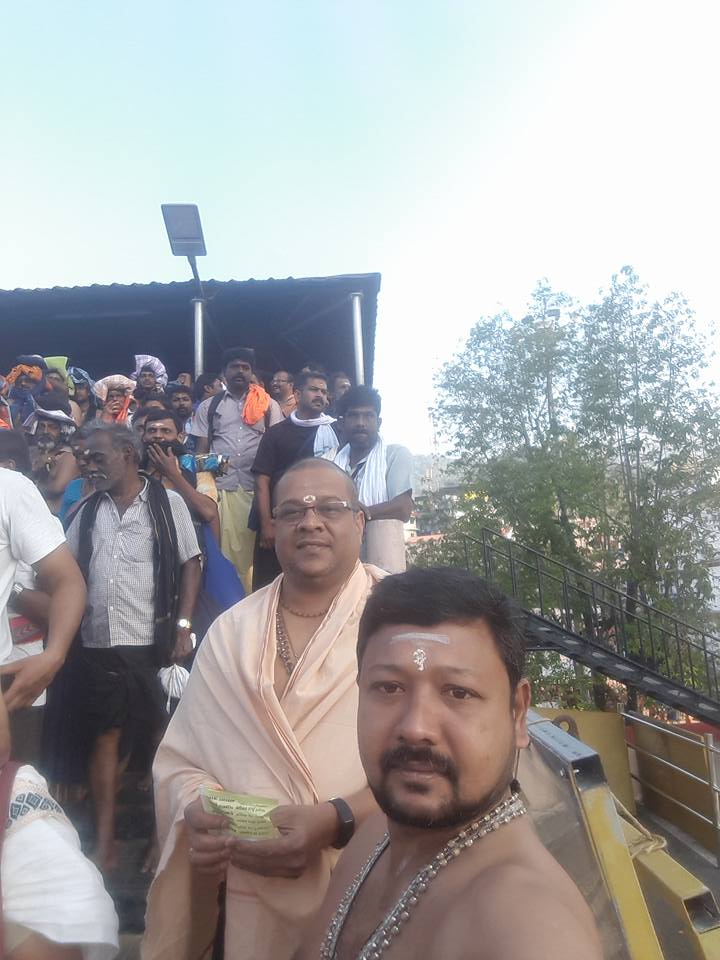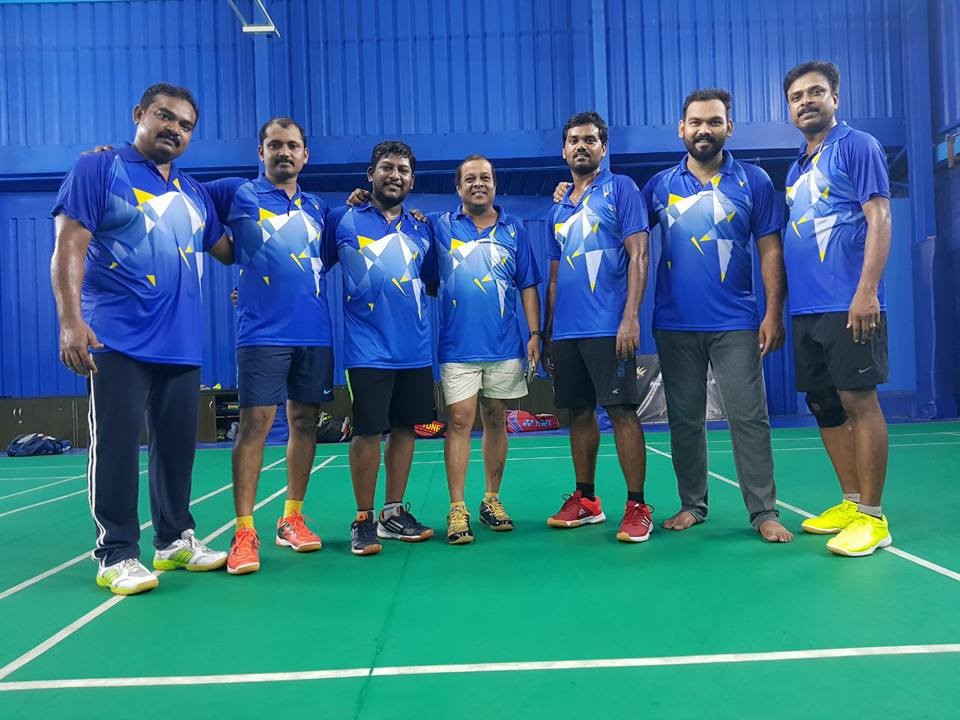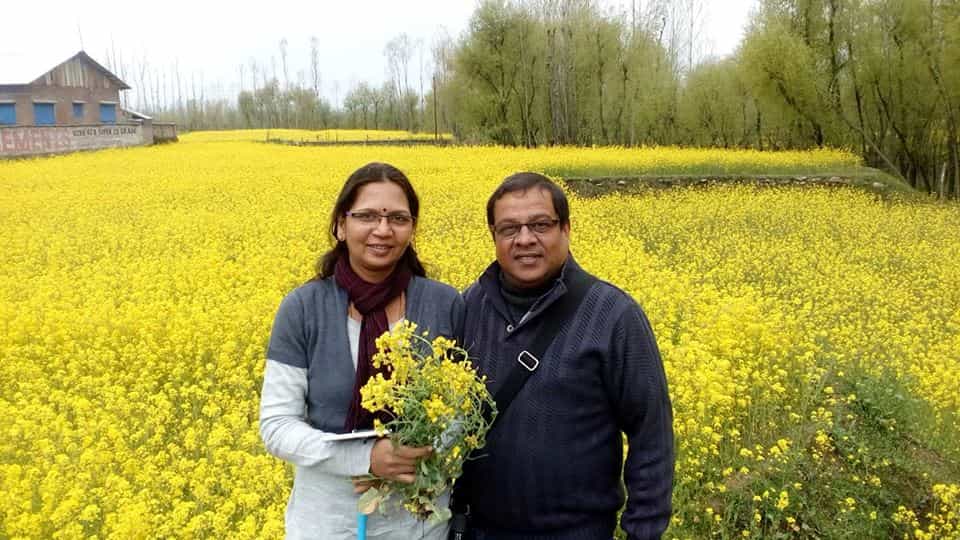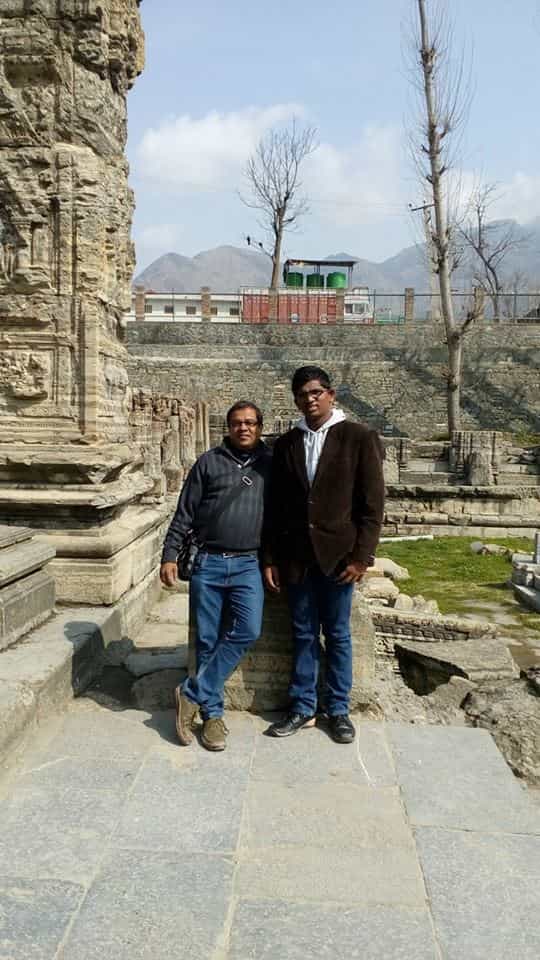 What are your hobbies?
I am a devotee of Lord Ayyappa and Sabarimalai is my most favorite destination. I love to travel and explore new places. I love nature. I also work on my fitness, play badminton, watch cricket and football. I also listen to music and watch films.